Permanent
Salary: $90k - 100k per year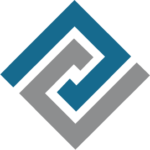 Website Peterson Consulting Group
As an executive search firm serving potential employees in the construction industry, Peterson Consulting Group has over three decades of experience matching you with the best companies in the industry for positions best suited to your experience and talent. Check out PCG online for more information
Title: Underground Pipe Foreman
Location: Denver, Colorado
Salary: $90K to $100K+ DOE.
Benefits:
Company vehicle
Up to 10% +/- annual bonus
401k with 5% match
Comprehensive Health Benefits Package
2 + weeks PTO
Profit-Sharing Retirement Account
Become an Underground Pipe Foreman in a leading company in underground construction in the Front Range. Join a family-owned company in Colorado that offers incredible employee appreciation and great company culture. With 48 years in the business, this firm values its employees and rewards them with undeniable opportunities. You can be a key component in the continued growth of this firm.
About The Candidate
Responsibilities
The Underground Pipe Foreman is responsible for overseeing projects from cradle to grave.
This position's accountability includes, but is not limited to:

overseeing budgets,
change orders, costs,
purchase orders, and managing crews.

The Underground Pipe Foreman's position will be based out of their Denver, CO office and work on projects throughout the Front Range of Colorado.
The majority of work will be a self-performed storm, sewer, and water in the Denver Metro area using larger diameter pipe.
Qualifications
5+ years of Civil Construction experience

Must have at least 5+ years experience in Underground – Storm Drain, Sewer and Waterlines
Must be a team player and have the ability to run a crew.
Proven record in mid-sized and large underground projects
Experience working in tight conditions in downtown urban areas.
Exposure to earthwork/grading, excavation, asphalt/concrete paving
To apply, please include:
Resume
Project list. On your project list, be sure to include details of type and size, location, and your personal involvement in these projects.
About Peterson Consulting Group
As an executive search firm serving potential employees in the heavy civil, heavy highway, and commercial construction industry, Peterson Consulting Group has 25 years of experience matching you with the best companies in the industry for positions best suited to your experience and talent. Check out Peterson Consulting Group for more information.
We are an Equal Opportunity Employer.
All searches are held at the utmost discretion. Confidentiality is exercised to the fullest, both to our candidates and clients.
Please only apply for one job as you'll be considered for every available position.
There are no fees to our candidates.
Learn more about Peterson Consulting Group here.