Underground Construction Project Manager
Permanent
Salary: $90k - 110k per year + Healthcare,Dental,Vision,401K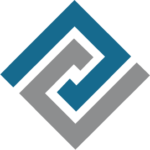 Website Peterson Consulting Group
As an executive search firm serving potential employees in the construction industry, Peterson Consulting Group has over three decades of experience matching you with the best companies in the industry for positions best suited to your experience and talent. Check out PCG online for more information
Title: Underground Construction Project Manager
Location: Phoenix, Arizona
Salary: $90K – $110K /yr DOE
Benefits:
Great benefits (medical, dental, vision)
401k with company match
Company vehicle + gas card
3+ weeks PTO
Annual bonus from 10 to 20% based on individual and company performance
Room for Advancement
Become an Underground Construction Project Manager in one of the most dynamic Phoenix-based firms which have been serving the southwestern United States for more than two generations. Part of a $175M a year parent organization, this firm specializes in industrial, student housing, public works, hospitality, civil construction, assisted living, or multi-tenant housing, this exciting firm is currently seeking a Project Manager specializing in underground projects and is based out of Arizona.
About The Candidate
Responsibilities
The Underground Construction Project Manager is responsible for managing projects from cradle to grave.
This position's accountability includes, but is not limited to;

planning, submittals,
reviewing plans and specifications,
analyzing budgets and costs,
reviewing quantities,
pre-construction,
change orders, RFI's,
troubleshooting areas of concern,
communicating regularly and consistently with customers, engineers, sub-contractors, and construction team to provide periodic complete status updates of ongoing projects,
coordinating pre-construction and weekly project status meetings, ensuring compliance with contract requirements through a thorough familiarization and understanding of project plans and specifications.
Qualifications
Expertise in heavy civil construction with an emphasis on the storm drain, sewer, and waterline construction.
Exposure to Heavy Bid/Heavy Job, P6, and Microsoft Suite
Minimum of 5 years experience in heavy civil underground utility construction.
Knowledge of estimating and managing projects at the field level
College degree in Construction Management or Engineering preferred
Ability to travel approximately 30% with overnight stays.
To apply, please include:
Resume
Project list. On your project list, be sure to include details of type and size, location, and your personal involvement in these projects.
About Peterson Consulting Group
As an executive search firm serving potential employees in the heavy civil, heavy highway, and commercial construction industry, Peterson Consulting Group has 25 years of experience matching you with the best companies in the industry for positions best suited to your experience and talent. Check out Peterson Consulting Group for more information.
We are an Equal Opportunity Employer.
All searches are held at the utmost discretion. Confidentiality is exercised to the fullest, both to our candidates and clients.
Please only apply for one job as you'll be considered for every available position.
There are no fees to our candidates.
Learn more about Peterson Consulting Group here.