Traveling Project Manager
Permanent
Salary: $100k - 125k per year + Healthcare,Dental,Vision,Life Insurance,401K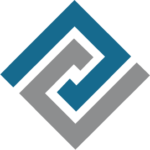 Website Peterson Consulting Group
As an executive search firm serving potential employees in the construction industry, Peterson Consulting Group has over three decades of experience matching you with the best companies in the industry for positions best suited to your experience and talent. Check out PCG online for more information
Job Description
Our client, a top performing 100 ENR General Engineering Construction firm, is immediately seeking a Traveling Project Manager to join their reputable firm.
This position will be based in the Western Range of Colorado and will require traveling throughout the area. This position requires 5+ years Project Manager or Project Engineer experience in a self-perform environment and expertise in mass excavation, underground, paving and/or structures projects. The current project is scheduled to last under one year and can be a major stepping-stone into a leadership position in this growing organization.
The Construction Project Manager will be responsible for providing overall management direction of current projects as well as developing new business opportunities on the coveted Western Slope.
Benefits:
Salary:$100,000-$125,000 DOE
Annual Bonuses
401k with Company Match
Medical/Dental/Vision Benefits
Paid Vacation, Sick Leave and Holidays
Company Vehicle or Allowance
Relocation assistance will be available
Per diem for travel
Company truck + gas card
Responsibilities
As a Construction Project Manager, you'll be responsible for the full execution of Heavy Highway & Heavy Civil projects.
You will manage a Project Engineer, and associated field management.
You will be responsible for the complete project, managing subordinates, subcontractors, and the communication with the owner and representatives.
Guide, manage and mentor assigned PE's and FE's.
Full project P and L responsibilities
The Construction Project Manager position's accountability includes, but is not limited to:
Pre-construction
Project set-up
Project Cost-Control
Scheduling
Complete project oversight
P&L
Project risk analysis
project safety oversight
Qualifications:
5+ years' experience in Heavy Highway & Heavy Civil construction
BS Degree in Civil Engineering or equivalent experience
Proven experience in managing projects from cradle to grave
Experience in managing self perform forces in mass excavation, underground utilities, paving and structures
Full P&L responsibility on the projects assigned to you
Exposure to DOT Construction Management is a plus!
Experience with CPM scheduling in Primavera P6 a plus!
Formal Estimating experience a plus!
To apply, please include a resume and project list. On your project list, be sure to include details of type and size, location, and your personal involvement in these projects. Please only apply to one position. Candidates will be considered for all relevant positions.
G. Peterson Consulting Group, Inc. is a leading Executive Recruiting Firm for the Construction Industry. Our Experienced Recruiters are dedicated to identifying, qualifying, and delivering top talent nationwide. Let us help enhance your career. Services uphold the highest standards of professionalism, honesty, and integrity.
All searches are held with the utmost discretion. Confidentiality is exercised to the fullest, both to our candidates and clients.
There are no fees to our candidates.
Visit our website, www.pcg-online.com.