Traveling Construction Superintendent Highway Civil Public Works
Permanent
Salary: $110k - 150k per year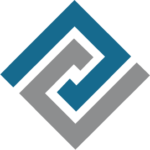 Website Peterson Consulting Group
As an executive search firm serving potential employees in the construction industry, Peterson Consulting Group has over three decades of experience matching you with the best companies in the industry for positions best suited to your experience and talent. Check out PCG online for more information
Our client is a $400M/yr leader in heavy civil and rail construction, asphalt paving, general contracting, environmental and remediation construction, and electrical contracting.
They connect people and places through the neighborhoods, rail facilities, and highways we build.
Their employees, by focusing on safety and quality, continue to be at the forefront of their achievements.
They welcome the continual challenge to reinvent itself by hiring gifted people, pursuing the most innovative projects and embracing technology. Their past and future is bridged by generations of employees who have propelled them forward with the passion and "we can do it" spirit they bring to their job each day.
Must have extensive knowledge of clearing, surface demo, mass grading, drainage and overall project execution at the field level. GPS and machine control mandatory.
Benefits:
Salary $110,000-150,000 DOE
Annual Bonus Program
401k with Company Match
Medical/Dental/Vision Benefits
Paid Vacation, Sick Leave and Holidays
Company Vehicle or Allowance
Per Diem/Travel Expenses Paid
Qualifications:
7+ years' experience in Heavy Highway, Civil & Sitework construction
Knowledge of public and private works projects
5+ year in a Supervisory role
B.S. Degree in Civil Construction or equivalent experience
We are an Equal Opportunity Employer.
To apply, please include a cover letter, resume and project list. On your project list, be sure to include details of type and size, location, and your personal involvement in these projects.
G. Peterson Consulting Group, Inc. is a leading Executive Recruiting Firm for the Construction Industry. Our Experienced Recruiters are dedicated to identifying, qualifying, and delivering top talent nationwide. Let us help enhance your career. Services uphold the highest standards of professionalism, honesty and integrity. All searches are held in the utmost discretion. Confidentiality is exercised to the fullest, both to our candidates and clients.
There are no fees to our candidates.
Visit our website, www.pcg-online.com, for more job listings.