Senior Structural Engineer/Alternative Delivery Manager
Permanent
Salary: $120k - 140k per year + Healthcare,Dental,Vision,401K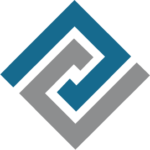 Website Peterson Consulting Group
As an executive search firm serving potential employees in the construction industry, Peterson Consulting Group has over three decades of experience matching you with the best companies in the industry for positions best suited to your experience and talent. Check out PCG online for more information
Job Description
Our client, an industry leading Heavy Civil/Heavy Highway construction firm, is seeking an Senior Structural Engineer/Alternative Delivery Manager with 15+ years experience with concrete structures. The qualified candidate will be a Licensed Professional Engineer with an emphasis on structural engineering in relation to bridges and other concrete highway structures.
Benefits:
· Annual Bonus
· 401k with Company Match
· Medical/Dental/Vision Benefits
· Paid Vacation, Sick Leave and Holidays
· Company Vehicle or Allowance
· Relocation assistance
Responsibilities:
This is a senior leadership role in which you will lead all current and future pursuits in addition to having oversight of their Alternative Delivery book of work. The Alternative Delivery Manager will work face to face with clients, owners, and engineers in order to initiate through completion of the project pursuit process which will include RFQ's, RFP's, and other duties related to Business Development. You will be detail-oriented, have excellent people skills, and a solid knowledge of the heavy civil/heavy highway industry. You will be capable of doing pre-construction services on any and all awarded projects and will have conceptual, as well as, hard bid estimating skills. The Senior Structural Engineer will work with a team of engineers to design, produce, bid, and pursue a variety of civil engineering projects.
Qualifications:
· 15+ years' experience in Heavy Highway & Heavy Civil construction with a strong background in Concrete Structures
· BS Degree in Civil Engineering, Construction Management or equivalent experience
· Well versed in Civil/3D, AutoCAD, Civil 3D supported software such as SSA and Hydraflow
· Exposure to DOT Construction
· Experience in Business Development
· Knowledge of HCSS/Bid2Win software
To apply, please include:
· Resume
· Project list. On your project list, be sure to include details of type and size, location, and your personal involvement in these projects.