Senior Project Manager/Business Development
Permanent
Salary: $110k - 120k per year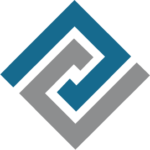 Website Peterson Consulting Group
As an executive search firm serving potential employees in the construction industry, Peterson Consulting Group has over three decades of experience matching you with the best companies in the industry for positions best suited to your experience and talent. Check out PCG online for more information
We are currently searching for an experienced Project Manager for our project located in the metro area of Salt Lake City, UT. The Project Manager (PM) is responsible for contract administration, planning, cost control and overall project leadership and job site management to ensure that projects are constructed in accordance with contract requirements, budget, and schedule. The PM is responsible for implementing and executing the Five Point Planning Process while adhering to and promoting our culture of QUALITY, SAFETY, EXCELLENCE.
We value our people. We work safely. We provide quality and commitment.
We ' re a believer in promoting from within; our success depends on our people, on you, to bring innovative ideas, a strong work ethic, and a commitment to safety and quality. In turn, we provide a family-focused atmosphere, comprehensive benefits, and growth opportunities to fuel your future forward. Some of these opportunities include Project Engineer, Assistant PM/PM, Assistant Superintendent/Superintendent, Estimator.
Responsibilities:
Implement and execute the Five Point Planning Process
Provide leadership and carry out our safety culture in day to day operations and TEAM meetings
Assure compliance with our Safety and Quality Programs
Coordinate labor, equipment, subcontractors and material suppliers
Ensure Safety, and TEAM goals are met, participates with crew in daily input, meetings and follow-up
Responsible for all project correspondence to and from owner, subcontractors and suppliers
Review and approve all project payables and payment requests
Prepare, review, approve and certify all project change proposals and/or claims
Assist with estimating projects.
Perform Monthly CTC Reports
Coordinate the project needs between project superintendents, project & field engineers and any other project support requirements
Negotiate with subcontractors and owners on job specific matters
Act as Project EEO Officer
Verify invoices from vendors
Provide progress reports
Mentor and develop project staff
Ensure compliance with EEO/Affirmative Action contract requirements
Responsible for successful job close-out
Assist in identifying market opportunities for assigned region by establishing and maintaining effective contact with owners, subs, suppliers and potential clients
Actively pursue future work for our company
Business Development
Qualifications:
Bachelor's degree in Civil Engineering or Construction Management, or equivalent work experience
Minimum five (5) years' experience in construction
Experience in budget management
Experience estimating
Ability to interact and communicate effectively with all levels of individuals
High level of analytical ability
Ability to inspect form and false work
Computer literacy required
Ability to perform in high stress situations
Ability to demonstrate leadership
Benefits:
Medical & Dental Insurance
401(k) Savings Plan w/company match
Discretionary Bonus
Dependent Care and Health Care Reimbursement Plan
Life Insurance & Dependent Life Insurance
Short-Term & Long-Term Disability
Holidays/Vacation/Sick Pay
Educational Assistance
Computer Purchase Program
Company Vehicle
Equal Opportunity Employer, including disabled and veterans.
View Company Information