Heavy Civil Construction Estimator
Permanent
Salary: $110k - 140k per year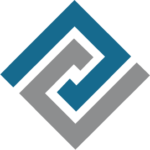 Website Peterson Consulting Group
As an executive search firm serving potential employees in the construction industry, Peterson Consulting Group has over three decades of experience matching you with the best companies in the industry for positions best suited to your experience and talent. Check out PCG online for more information
Our Client, a $1B/yr HHWAY/Civil contractor that self performs their own dirt, underground and structures, is seeking a Construction Estimator in the Greater Denver Area.
YOUR ROLE WITH THE COMPANY
The Estimator is responsible for calculating the cost of a broad range of projects. The goal is to provide accurate information that will help in operations and strategic planning. Performs quantity takeoffs, creates estimate,s and produces proposals. Works with the Chief Estimator and Project Manager. The Estimator prepares cost estimates by analyzing requests for proposals, reviewing bid instructions, blueprints, specifications, and related bid documents. Works with subcontractors and vendors to obtain proposal pricing to incorporate in the bid estimate.
.
Qualifications:
A 4-year technical degree is preferred- not required
Approximately 10+ years Estimating Heavy Civil Construction projects with an emphasis on underground utilities and earthwork
Local experience in the Colorado market preferred but not required
Team Player with Strong Work Ethic
Computer Literate
Compensation:
$110-140,000 Base Salary, DOE
Comprehensive Annual Bonus Program
Profit Sharing
Medical, Dental & Vision Benefits
Paid Vacation and Holidays
401K with company match
Relocation assistance available
COMMUNITY INFORMATION
The Denver Front Range is located at the base of the Rocky Mountains. It is an ideal location for people and families who have a love for the outdoors with close proximity to city life
CONSTRUCTION | HEAVY CIVIL | ESTIMATOR | UNDERGROUND UTILITIES | MASS EXCAVATION
We are an Equal Opportunity Employer.
To apply, please include a resume and project list. On your project list, be sure to include details of type and size, location, and your personal involvement in these projects. Please only apply to one position. Candidates will be considered for all relevant positions.
G. Peterson Consulting Group, Inc. is a leading Executive Recruiting Firm for the Construction Industry. Our Experienced Recruiters are dedicated to identifying, qualifying, and delivering top talent nationwide. Let us help enhance your career. Services uphold the highest standards of professionalism, honesty, and integrity.
All searches are held with the utmost discretion. Confidentiality is exercised to the fullest, both to our candidates and clients.
?
There are no fees to our candidates.
Visit our website, www.pcg-online.com.