Estimator – W/WWTP Construction
Permanent
Salary: $100k - 120k per year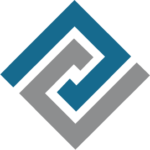 Website Peterson Consulting Group
As an executive search firm serving potential employees in the construction industry, Peterson Consulting Group has over three decades of experience matching you with the best companies in the industry for positions best suited to your experience and talent. Check out PCG online for more information
Company Information:
This is an exciting opportunity to get in on the ground floor of a new division with a well established heavy civil firm in Phoenix. Our client offers an employee ownership program and an undeniable opportunity to grow. This firm is well-established and is starting a new Water Division bidding W/WWTP, pump stations, and water reclamation construction services. They are currently seeking an experienced Estimator to help them grow this division with their Director of Water.
Your Role with the Company:
The W/WWTP Estimator is responsible for, but not limited to, project selection, estimation, take-offs, business development, bid submissions, budget preparation and project risk analysis. You will be responsible for the complete estimate development and estimate close-out.
Background Profile:
7+ years expertise in W/WWTP, pump station construction
7+ years' experience as an Estimator with a self-perform contractor
BS Degree in Civil Engineering, Construction Management or equivalent experience
We Value and Appreciate Our Employees:
$100K-$120K/yr DOE
Annual bonus program
Paid Medical/Dental/Vision Benefits
401k with Company Match
Company Vehicle and Gas Card
Paid Vacation and Holidays
Relocation Expenses Paid, if required
CONSTRUCTION | HEAVY CIVIL | ESTIMATOR | W/WWTP | PUMP STATION
To apply, please include a resume and project list. On your project list, be sure to include details of type and size, location, and your personal involvement in these projects. Please only apply to ONE position. When we review your resume, we will consider you for any available position.
G. Peterson Consulting Group, Inc. is a leading Executive Recruiting Firm for the Construction Industry. Our Experienced Recruiters are dedicated to identifying, qualifying, and delivering top talent nationwide. Let us help enhance your career. Services uphold the highest standards of professionalism, honesty, and integrity. All searches are held in the utmost discretion. Confidentiality is exercised to the fullest, both to our candidates and clients. _ There are no fees to our candidates. We are an Equal Opportunity Employer. We have a $3,000.00 referral program!