Permanent
Salary: $100k - 150k per year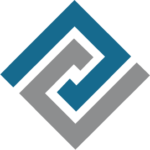 Website Peterson Consulting Group
As an executive search firm serving potential employees in the construction industry, Peterson Consulting Group has over three decades of experience matching you with the best companies in the industry for positions best suited to your experience and talent. Check out PCG online for more information
CONSTRUCTION | Heavy Civil | Director of Safety
G. Peterson Consulting Group, Inc. Arizona, United States
Company Information:
Join one of the most dynamic companies in North America that provides a great company culture and specializes in wet utility and roadway construction. Our client, a division of an ENR top 200 Heavy Civil Construction Company, offers an employee ownership program and an undeniable opportunity to grow. With over 30 years in business, our client is self-performing both public and private projects with over $100M in volume every year.
Job Description :
This is an exciting opportunity to join a well-established Heavy Civil firm in Arizona. They are currently seeking an experienced Director of Safety that will direct, train, inspect and expand in an environment of continued growth.
Your job as an experienced Safety Manager will be to maintain documentation, assist in inspecting and investigating incidents, help provide safety training on all aspects of training, and promote safety between clients, crew, and subcontractors. A reliable Safety Manager will ensure everyone in the company complies with health and safety laws. You will be responsible for establishing policies that will create and maintain a safe workplace. As a Safety Manager you must have excellent attention to detail to identify hazards. You will be able to discover opportunities for improving conditions and execute various safety programs. The ability to communicate guidelines to a multidisciplinary workforce is essential. The goal is to ensure the workplace meets all legal expectations and actively supports occupational health and safety.
Qualifications:
10 – 15+ years safety experience in the Heavy Civil/ arena
Computer savvy with strong communication skills both written and verbal
Able to work effectively within a team
Ability to train
Bachelor's degree preferred
CHST, CSP preferred
HCSS Knowledge a plus
Benefits:
Profit Sharing
100% Coverage Medical/Dental/Vision Benefits
Long Term Disability Insurance
Annual Bonus Program
401k with Company Match
Company Vehicle + Gas Card
3+ Weeks PTO
To apply, please include a resume and project list. On your project list, be sure to include details of type and size, location, and your personal involvement in these projects. Please only apply to ONE position. When we review your resume, we will consider you for any available position.
G. Peterson Consulting Group, Inc. is a leading Executive Recruiting Firm for the Construction Industry. Our Experienced Recruiters are dedicated to identifying, qualifying, and delivering top talent nationwide. Let us help enhance your career. Services uphold the highest standards of professionalism, honesty, and integrity. All searches are held in the utmost discretion. Confidentiality is exercised to the fullest, both to our candidates and clients.
There are no fees to our candidates.