Deep Excavation Civil Superintendent
Permanent
Salary: $110k - 130k per year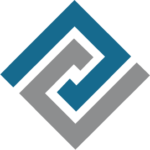 Website Peterson Consulting Group
As an executive search firm serving potential employees in the construction industry, Peterson Consulting Group has over three decades of experience matching you with the best companies in the industry for positions best suited to your experience and talent. Check out PCG online for more information
Deep Excavation Civil Superintendent
Our client, a $100M/yr. Structures and Public Works Contractor that does earthwork & deep excavations is seeking a Civil Superintendent.
YOUR ROLE WITH THE COMPANY
The Civil Superintendent is responsible for overseeing projects from cradle to grave. This positions accountability includes, but is not limited to: scheduling, overseeing budgets, change orders, costs, purchase orders, and managing crews.
EMPLOYEE APPRECIATION AND VALUE
Base Salary $110k-$130k, DOE
Medical/Dental/Vision Benefits
401k with Company Match
Company Vehicle
Paid Vacation and Holidays
BACKGROUND PROFILE
· Expertise in heavy civil construction
· 5+ years' experience as a Civil Superintendent
· Exposure to excavation and underground utilities
· Knowledge of estimating or managing site-work.
HEAVY CIVIL | EARTHWORK | DEEP EXCAVATION | STRUCTURES PREP