Permanent
Salary: $130k - 150k per year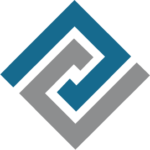 Website Peterson Consulting Group
As an executive search firm serving potential employees in the construction industry, Peterson Consulting Group has over three decades of experience matching you with the best companies in the industry for positions best suited to your experience and talent. Check out PCG online for more information
Title: Controller – CFO
Location: Denver, Colorado
Salary: $130k – 150k per year
Benefits:
100% Coverage Medical/Dental/Vision Benefits
Annual Bonus Program
401k with Company Match
2+ Weeks PTO
Become a Controller – CFO in a leader company in Heavy Highway Construction in Colorado. Join a company that offers great team culture and work environment.
About The Candidate
Responsibilities
Assist in all the accounting and business functions of the firm, included but not limited to:

monthly financials,
work in progress (WIP) reporting,
project cost control,
equipment cost reporting,
payroll,
accounts payable and receivable,
monthly handling of all finances
oversight of back-office duties.

This Controller – CFO will need to be a hands-on individual, manager, and partner.
Qualifications
5+ years of experience as a Controller or Assistant Controller
5+ years of Heavy Highway/Heavy Civil Construction experience
Must be computer savvy and an expert with industry software; mainly Viewpoint.
Must possess a 4-year related accounting, finance, or business degree or equal experience
MBA or CPA a bonus
Knowledge of state financial and tax regulations
The Controller – CFO must be familiar with the Construction Industry and have experience with project cost reporting, WIP – work in progress reporting, and equipment cost reporting.
To apply, please include:
Resume
Project list. On your project list, be sure to include details of type and size, location, and your personal involvement in these projects.
About Peterson Consulting Group
As an executive search firm serving potential employees in the heavy civil, heavy highway, and commercial construction industry, Peterson Consulting Group has 25 years of experience matching you with the best companies in the industry for positions best suited to your experience and talent. Check out Peterson Consulting Group for more information.
We are an Equal Opportunity Employer.
All searches are held at the utmost discretion. Confidentiality is exercised to the fullest, both to our candidates and clients.
Please only apply for one job as you'll be considered for every available position.
There are no fees to our candidates.
Learn more about Peterson Consulting Group here.