Construction QA/QC Regional Manager
Permanent
Salary: $0 per year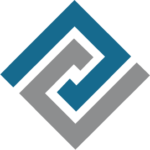 Website Peterson Consulting Group
As an executive search firm serving potential employees in the construction industry, Peterson Consulting Group has over three decades of experience matching you with the best companies in the industry for positions best suited to your experience and talent. Check out PCG online for more information
Our Client, an industry leading heavy civil construction firm seeks a Quality Control Manager to be based in the Greater Denver Area. This firm's revenues are $1B/yr and operate out of 7 regional offices throughout North America.
Company Information:
Join one of the most dynamic Heavy Civil Construction Companies in the U.S. Surround yourself with great leadership, incredible employee appreciation and undeniable opportunity to grow. Founded in 1962, our client's company started as a small, family-run earthwork contractor that served a community. It has since grown into a full-service, self-performing, heavy civil, heavy highway and industrial general contractor that serves customers throughout North America. This company believes in cultivating and rewarding their teams to grow within the firm. The right candidate will want a career opportunity and be motivated to grow and learn for years to come.
We Value and Appreciate Our Employee Owners:
Compensation DOE
Company Vehicle
Annual Bonus Program
Annual Profit Sharing
401k with company match
Medical, Dental, Vision benefits
3+ weeks PTO
Relocation Assistance
Your Role with the Company:
The Quality Control/Quality Assurance Regional Manager is responsible for ensuring the project's onsite QA/QC representative perform the work according to plans and specifications, within the project's approved QA/QC plan, and safely with the spec'd materials and methods of execution. You will oversee all project locations across the U.S and ensure onsite QA/QC certified Project Engineers are put in place on each job as required.
Background Profile:
Expertise in running a QA/QC program on Heavy Civil Construction projects – 10+ years' experience
Graduate Engineer, Civil, Mechanical or Graduate of Construction Management
Ability to Prioritize Work and Meet Exacting Deadlines
Strong self-starter abilities and work ethic
Effective Written and Verbal Communication
Strong computer skills
Community Information:
The Denver Front Range is located at the base of the Rocky Mountains. It is an ideal location for people and families who have a love for the outdoors with close proximity to city life.
We are an Equal Opportunity Employer.
To apply, please include a cover letter, resume and project list. On your project list, be sure to include details of type and size, location, and your personal involvement in these projects.
G. Peterson Consulting Group, Inc. is a leading Executive Recruiting Firm for the Construction Industry. Our Experienced Recruiters are dedicated to identifying, qualifying, and delivering top talent nationwide. Let us help enhance your career. Services uphold the highest standards of professionalism, honesty, and integrity.
All searches are held in the utmost discretion. Confidentiality is exercised to the fullest, both to our candidates and clients.
There are no fees to our candidates.