Permanent
Salary: $80k - 110k per year + Healthcare,Dental,Vision,Life Insurance,Long-term Disability,401K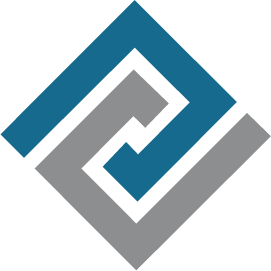 Website Peterson Consulting Group
As an executive search firm serving potential employees in the construction industry, Peterson Consulting Group has over three decades of experience matching you with the best companies in the industry for positions best suited to your experience and talent. Check out PCG online for more information
Our client, a $200M Heavy Highway contractor with multiple offices throughout Texas, seeks an Estimator with 3-8 years' experience. This firm has a long and respected history self-performing their own mass excavation, underground utilities, paving and structures. This candidate must have strong bidding experience the ability to effectively manage the entire bid process from cradle to grave, including project pursuit, client relations, negotiating the estimates through to contract, preconstruction and hand off to the operations division. This position may be based at a regional office or remotely, with midweek travel as needed.
Qualifications:
– 3-8 years Heavy Highway estimating experience including hard bid and alternative delivery
– Strong Background in negotiated public works
– Established Management Skills
– Team Player with Strong Work Ethic
– Software Proficiencies to include HCSS, AGTEK, Bluebeam, AutoCAD, Excel
– Four Year related degree
Compensation:
– Approximately $80,000-$110,000 Base Salary
– Comprehensive Annual Bonus
– PTO
– Medical, Dental & Vision
– 401K
– Relocation Assistance Negotiable
We are an Equal Opportunity Employer.
To apply, please include a resume and project list. On your project list, be sure to include details of type and size, location, and your personal involvement in these projects. Please only apply to ONE position. When we review your resume, we will consider you for any available position.
G. Peterson Consulting Group, Inc. is a leading Executive Recruiting Firm for the Construction Industry. Our Experienced Recruiters are dedicated to identifying, qualifying, and delivering top talent nationwide. Let us help enhance your career. Services uphold the highest standards of professionalism, honesty, and integrity.
All searches are held in the utmost discretion. Confidentiality is exercised to the fullest, both to our candidates and clients.
There are no fees to our candidates.
Visit our website, www.pcg-online.com.