Construction Dirt Superintendent
Permanent
Salary: $90k - 110k per year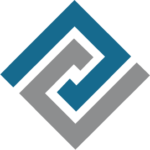 Website Peterson Consulting Group
As an executive search firm serving potential employees in the construction industry, Peterson Consulting Group has over three decades of experience matching you with the best companies in the industry for positions best suited to your experience and talent. Check out PCG online for more information
JOB DESCRIPTION:
Our client, a $40M a year general engineering contractor that self-performs most of its own work in the private and public works sector, is looking for an experienced Dirt Superintendent. The Superintendent will be based out of Colorado Springs, CO and must have extensive experience working with large scraper spreads and large earthwork projects with import/exporting of dirt via truck and loader/excavator.
BACKGROUND PROFILE:
10+ years heavy dirt experience in the residential and commercial site development arena
5+ years excavation in Heavy Highway/DOT
Clearing, demo, earthwork, and fine grade experience
Well versed in Trimble/Top Con GPS Surveying
Must be safety conscious
An ideal candidate will be detail-oriented, have excellent people skills, and will be a team player
Ability to travel throughout the Front Range as needed
EMPLOYEE APPRECIATION AND VALUE:
$90-110k DOE
10-20% bonus
Company vehicle
Per Diem when away from home
Comprehensive Benefits package
2 + weeks vacation
401k
CONSTRUCTION | HEAVY CIVIL | SUPERINTENDENT | EXCAVATION
We are an Equal Opportunity Employer.
To apply, please include a resume and project list. On your project list, be sure to include details of type and size, location, and your personal involvement in these projects. Please only apply to one position. Candidates will be considered for all relevant positions.
G. Peterson Consulting Group, Inc. is a leading Executive Recruiting Firm for the Construction Industry. Our Experienced Recruiters are dedicated to identifying, qualifying, and delivering top talent nationwide. Let us help enhance your career. Services uphold the highest standards of professionalism, honesty, and integrity.
All searches are held with the utmost discretion. Confidentiality is exercised to the fullest, both to our candidates and clients.
There are no fees to our candidates.
Visit our website, www.pcg-online.com .