Construction Area Manager
Permanent
Salary: $175k - 210k per year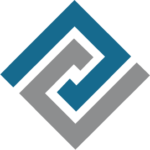 Website Peterson Consulting Group
As an executive search firm serving potential employees in the construction industry, Peterson Consulting Group has over three decades of experience matching you with the best companies in the industry for positions best suited to your experience and talent. Check out PCG online for more information
AREA MANAGER
Our client, a leader in Heavy Civil Construction in California, is seeking an Area Manager to coordinate, execute, and oversee all day-to-day operations from their office in Irvine, CA.
The ideal Area Manager should have extensive experience managing heavy civil projects . This candidate will be able to build and lead dynamic teams to deliver safe and quality work. This candidate will report to the General Manager and should be able to oversee multiple project team operations, including safety, scheduling, crew direction, development, reporting and client relations.
This is a fast paced and exciting opportunity for an individual looking for a growth path in their career!
Compensation:
$175k-$210k annual base salary
Annual bonus based on profitability.
Competitive health and welfare programs (medical, dental, vision, short- and long-term disability)
100% company-paid basic life and AD&D insurance with option for additional supplemental life insurance for self and family
401k plan with employer match
3+ Weeks' Vacation/PTO
Relocation Assistance Negotiable
Responsibilities will include:
Responsible for the day-to-day operations of a fast-paced Heavy Civil C onstruction division including safety, scheduling, crew development, costs/budgets, client relations, labor-equipment-materials reporting and equipment utilization.
Establishing and maintaining relationships with clients
Motivate and develop leadership skills among crews.
Develop and track long range goals to meet growth objectives.
Expert in work in progress organization
Oversee and track materials, man hours, equipment, and damage claims.
Deliver continuous improvement in productivity, safety, quality, and cost.
Qualifications:
5+ yrs. Management experience
10+ yrs. Construction experience, 5+ yrs. in Heavy Civil Construction
Proven Leadership and people skills
Bachelor's in engineering or Construction Management or related experience
G. Peterson Consulting Group, Inc Profile: The G. Peterson Consulting Group, Inc. is a leading Executive Recruiting Firm for the Construction Industry. Our Experienced Recruiters are dedicated to identifying, qualifying, and delivering top talent nationwide. Let us help enhance your career. Our Services uphold the highest standards of professionalism, honesty, and integrity. All searches are held in the utmost discretion. Confidentiality is exercised to the fullest, both to our candidates and clients. There are no fees to our candidates.