3D Modeling/CAD/ Survey Technician
Permanent
Salary: $110k - 135k per year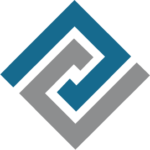 Website Peterson Consulting Group
As an executive search firm serving potential employees in the construction industry, Peterson Consulting Group has over three decades of experience matching you with the best companies in the industry for positions best suited to your experience and talent. Check out PCG online for more information
3D Modeling/CAD/Survey Technician
Our client is seeking a Survey CAD, 3D Modeling Technician.
This growing $400M company is a heavy highway, earthwork, utilities, paving, and structures firm with a strong benefits package of 401k, full medical, dental, vision and disability insurance.
Now is your opportunity to join our company. The technician will work in the GPS department and support field operations by:
Converting 2D civil engineer CAD files to 3D CAD models (residential tracts, commercial sitework, highway corridors, landfills, corridors, underground utilities, etc.).
Maintaining the use of standardized layer, plot, and colors on all drawings.
Plotting and coloring detailed maps to distinguish between different pay quantities.
Calculate different earthwork quantities from design data and field topo.
Synchronize data with the cloud to deliver models to the machines and rovers.
Work with surveyors at the job site for calibrations
Maintain a log of all plans and specifics.
Maintain an RFQ log on modeling questions.
Performs jobsite visits as needed.
Other duties as assigned.
Knowledge, Skills, and Abilities needed:
· Proficiency in AutoCAD and interface tools such as Carlson, AGTEK, Civil 3D, Trimble, Bluebeam and other similar programs preferred.
· Ability to read, interpret and understand engineering plans and schematics, and soils reports.
· Capability to visualize the finished grade production.
· Attention to detail with ability to recognize discrepancies.
· Organizational and time management skills.
· Strong work ethic – willing to do whatever it takes to get the job done and done correctly.
· Able to work independently and in a team.
Education and Experience requirements:
Associate degree in Computer Aided Drafting software
Experience working with a heavy civil contractor specializing in grading preferred.
Computer training and/or experience sufficient enough to complete duties of the job.
Minimum of 2-4 year's work experience reflecting the knowledge skills and abilities listed above.
Any equivalent combination of acceptable education, training, and experience.
Qualifications:
Strong understanding of civil plans
5+ years of survey/engineering experience
Knowledge of general construction, earthwork, utilities, subgrading, paving & drainage, etc.
Understand how to generate line work for use with survey.
Experience with construction stakeout.
Experience with Trimble and/or Topcon survey equipment and field software (preferably Topcon)
Experience with GPS (Global Positioning System)
Experience with Machine Control systems
Ability to run a CAD program such as Carlson Civil, AutoCAD, AC Civil 3D
Ability to perform quickly and effectively under pressure and deadlines.
Excellent verbal and written communication skills
Strong working knowledge of Excel and Word
Accountable for specific performance
Strong analytical skills and a proven aptitude
Conscientious about timeliness of assignments and quality of work
Goal oriented and self-driven
Strives in high pace work environments.
To apply, please include a resume and project list. On your project list, be sure to include details of type and size, location, and your personal involvement in these projects. Please only apply to ONE position. When we review your resume, we will consider you for any available position.
G. Peterson Consulting Group, Inc. is a leading Executive Recruiting Firm for the Construction Industry. Our Experienced Recruiters are dedicated to identifying, qualifying, and delivering top talent nationwide. Let us help enhance your career. Services uphold the highest standards of professionalism, honesty, and integrity. All searches are held in the utmost discretion. Confidentiality is exercised to the fullest, both to our candidates and clients.
There are no fees to our candidates.
We are an Equal Opportunity Employer.